VETERANS DAY 2014



"A song for the healing of a great nation"

This is a SAMPLE of the VIDEO Track ($12.00)


Free sheet music is now available!
CLICK HERE FOR FREE SHEET MUSIC
OR TO ORDER THE SOUNDTRACK!!


Lyrics:
As I look upon the stars and stripes,
and her noble history
I am overcome with thankfulness
For all who keep us free.

All you've given for America
Never will it be in vain,
Though we've had our share of ups and downs,
Our greatness will remain.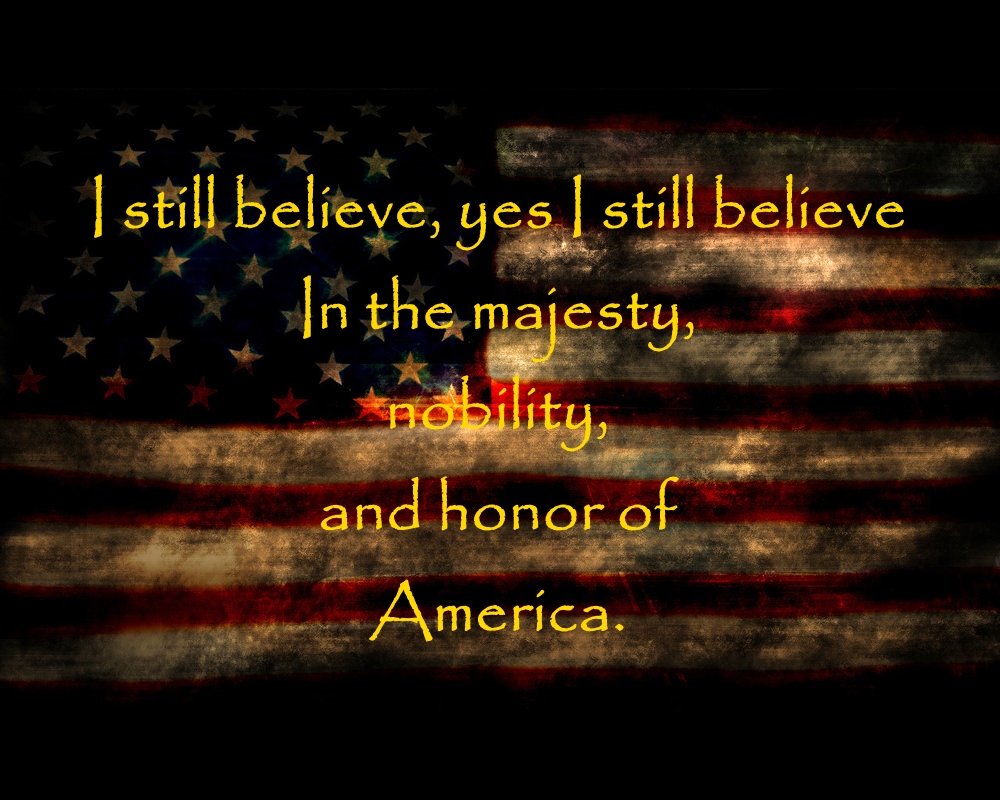 I still believe,
I still believe,
In the majesty, nobility,
And honor of America!